TheFork
PAID SOCIAL CASE STUDY
TheFork engaged us to conduct a lead generation social ads campaign.
Serving up leads with paid social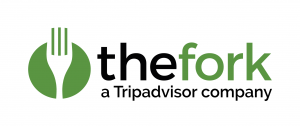 The client

Formerly called LaFourchette, TheFork is a French booking platform launched over 10 years ago by CEO Bertrand Jelensperger. TheFork has 45,000 partnered restaurants, 10 million app downloads and over eight million reviews.
"The end of the pandemic will bring great opportunities for the global HORECA sector and we will be alongside our Partners to seize them, helping restaurants to attract more and more customers."
Almir Ambeskovic
CEO - TheFork
The challenge
The pandemic took a huge toll on the hospitality sector. Thousands of restaurants closed during lockdown, and it took many months for customers to feel comfortable eating out again. Once restrictions were relaxed, TheFork wanted to welcome customers back with an unmissable "festival".

The festival was a promotional event designed to promote TheFork's partnered restaurants. The main objectives of the campaign were to:

> Acquire new customers.
> Retain customers through the TheFork app.
The solution
To boost the acquisition of new prospects, we decided to move away from a single-channel strategy (Facebook only) and introduce a paid social strategy that was more diversified. To achieve this, our team:
1. Assigned a precise objective to each channel and each stage of the customer journey.
2. Re-evaluated the campaign's structure to maximise engagement at each touchpoint.
3. Created relevant creatives and experiences for each stage of the conversion path.
The achievements
Check the results below (September vs. October & November).
Get in touch
Got a project, question or want to have a chat?