AQA
acquisition campaign case study
Learn how we helped AQA increase their market share in GCSE Maths.
Scoring top marks in customer acquisition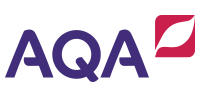 The client

AQA is an awarding body in England, Wales and Northern Ireland. It compiles specifications and holds examinations in various subjects at GCSE, AS and A Level and offers vocational qualifications.
They provide academic qualifications taught in schools and colleges and work with around 27,000 teachers, lecturers, subject experts and academics. They also support students in their educational journey.
At least 1.2 million students sit their qualifications, they have awarded almost 3 million GCSEs and set the papers for more than half of all GCSEs and A-levels.
"Using an agency for an acquisition campaign is fairly unique for our business, but ESV BELL were able to quickly get under the skin of the subject itself and the objectives for the campaign. Their flexibility to our approach, allowed us to tap into their expertise and build some unique content needed to ensure customer engagement, and turn heads with our creative. As with any valued agency, they were quick to turnaround work, receptive to feedback, and accommodated our last minute requests, but most importantly, they were really on board with us, and became an extension of our business, becoming a trusted partner."
Stacey Muncey
Campaign Project Manager - AQA
The challenge

Secondary schools and departments have a range of examination boards to choose from. This is not a traditional competition, in that exam boards – and their papers – are regulated and closely monitored by Ofqual. In addition, many teachers, especially in maths, are loathe to change, seeing it as more trouble than it is worth considering the assumed marginal benefit. AQA briefed us to develop and fulfil the first stage of their campaign to increase their market share in GCSE Maths.

The solution

We worked collaboratively with AQA throughout the entire campaign, acting as an extension of their team. We began with formulating a communication and provisional content strategy. When finalised, we began developing creative concepts based upon the proposition "The proof is in the papers", an evolution of a proposition developed in 2018.
The campaign was notable for its multiple touch points down the entire conversion funnel, including an innovative printed direct mail piece, dedicated nano- and micro-influencer social media campaigns, and teacher testimonials. The latter featured interviews conducted by ESV BELL, with Maths teachers across England, from which we produced long-form videos for the AQA website and YouTube channel, 6-second pre-roll ads for YouTube, as well as native posts for AQA social media channels.
The achievements

The campaign results include: an astonishing 17% of people watching the pre-roll campaign video watched 100% of it; over 23% of unique viewers of the testimonial video on YouTube watched more than 90% of it; over 900,000 engagements on Twitter; over 10,000 unique page views of the custom campaign web page; and three emails with open rates of 18, 19 and 23%.
Watched 100% of the pre-roll video
Get in touch
Got a project, question or want to have a chat?