MDHearingAid
PPC CASE STUDY
An affordable hearing aid manufacturer lifts sales by 80% within 6 weeks by partnering with Bell.
PPC results which are music to one's ears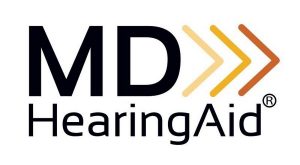 The client

MDHearingAid was founded in 2008 with the aim to offer more affordable hearing aids. While the company offers hearing aids at a lower cost, they are all rigorously tested and found to be among the best available for their price. Lauded by EBT Physicians and Audiologists alike, MDHearingAid's products have already improved the lives of hundreds of thousands of people.
"Before partnering with Bell our internal team did a great job of managing our paid search launch, but it reached a size that required a new level of sophistication. Now that we have been working with Bell for a year, our expectations have been exceeded in terms of the attention dedicated to the account, the resources made available, and the results that were achieved. We also appreciate the fact that Bell has provided help in managing 3rd party vendors on our behalf, defining the strategy with them and reporting on results without us having to be too closely involved."
Jason McKinney
Director of Marketing - MDHearingAid
The challenge

Before partnering with Bell, MDHearingAid was managing paid search internally with one person who was also focusing on other digital areas in the business. Driven by an uptake in digital activity, the paid search campaigns quickly became too big to handle in-house, and MDHearingAid was in need of an agency to manage it.

The solution

Bell restructured the account by compiling a list of good-performing keywords, bucketing those keywords into themes and creating campaigns from scratch based on them.
We developed the campaigns to be a lot more granular and expanded the keyword base significantly. We wrote the ads to customise them to each ad group for maximum relevancy, adding three new ads per ad group for ad testing, and all possible ad extensions (site links, callout extensions, review extensions, and structured snippet extensions) were added.
After the initial restructure, ongoing optimizations included implementing bid automation via our proprietary platform, adding negative keywords, A/B testing ads and landing pages and finally applying day parting and device bid multipliers.
The achievements

Bell managed to lift MDHearingAid's paid search revenue by 80% in just 6 weeks while increasing ROI from 2.4 to 5.1. In the long run, this contributed to growing MDHearingAid's overall digital sales by 55% since partnering with Bell.
Increased PPC revenue in 6 weeks
Overall digital sales growth in 6 months
Get in touch
Got a project, question or want to have a chat?