Orange
programmatic case study
Orange maximise the value of visitors by personalising remarketing banners.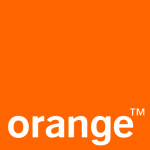 The client

Orange Jeux is an Orange platform for digital distribution of video games in France.
Although they contain a catalogue of thousands of video games (action, simulation, car games, war games and role plays), including the best sellers, sales remain a challenge due to intense competition.
"Bell brought us their know-how in terms of RTB via practical tools that had a real tactical advantage."
Gaël de Robien
VP PC Games - Orange
The challenge
In addition to managing sponsored links via Product Feed, Orange Jeux also called upon Bell to maximise the value of their visitors. The objective was to develop a creative and dynamic way to retarget visitors in the most effective manner while decreasing the costs of acquisition
The solution

With their strong experience in display performance and notably in RTB, Bell first put in place a remarketing solution via standard banners.
In parallel with these first campaigns, Bell's creative studio created games on banners with the Studio's tool, DoubleClick. These banners were designed to retarget the visitors who did not make a purchase with the last game viewed on the site.
In addition to the confirmed success regarding the collaboration between the Studio and Media teams, this measure also permitted comparison, on the same audience, of the impact of dynamic banners compared to that of standard banners on those visitors who have items in their basket but do not buy. The results confirm the effectiveness of dynamic banners managed by DoubleClick.
The achievements

The CTR was boosted by 38% and the CPA Post Click decreased by 78% and Global by 34%.
Check the improvement of KPIs in dynamic remarketing vs standard:
Rate of Transformation Post Clicks
Rate of Transformation Global
Get in touch
Got a project, question or want to have a chat?