Armani Beauty
PAID SOCIAL CASE STUDY
Find out how Bell used paid social to drive traffic and revenue on Armani Beauty's new e-commerce website.
Turning heads with paid social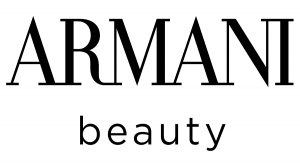 The client

Armani Beauty launched in 2000 with a collection of fragrances and high-end cosmetics. It is inspired by Giorgio Armani's revered Italian fashion house and licensed by L'Oréal Luxe, a D2C division of the wider L'Oréal Group.
"In a world of hyper choice, where fears about safety are increasing, where consumers vote every day through ratings and reviews, we must be different, original and create surprise. We have brands that cultivate this difference to make luxury a unique experience."
Cyril Chapuy
President - L'Oréal Luxe
The challenge
L'Oréal appointed us to manage Armani Beauty's multichannel paid campaigns and promote their new e-commerce website across three key markets: Germany, Italy and Spain. The client's business objectives were:
> Quick turnover growth
> New customer acquisition
All three markets were significantly different. So the challenge of the campaign was delivering a direct-to-consumer strategy that would successfully target consumers on a local level.
The solution

We developed a custom-made paid advertising solution and a new profiling method to identify Armani Beauty's audiences and media personas. This allowed us to determine which platforms were suitable for investment and how to optimise the client's retargeting efforts.
The achievements

Check the initial results (Q1 2020 vs Q1 2021):
Turnover through Social Ads
Get in touch
Got a project, question or want to have a chat?