The Importance of Localisation
Localised digital marketing is an important part of
SEM
- it requires a solid knowledge of one's target audience, of search engine marketing, and of the digital landscape. Particularly with young consumers, search engine and localised marketing are essential.
85% of Millennials
check reviews online before buying products and services, which means that the online presence and status of companies is more important than ever. And millennials aren't the only generation doing this -- customers of all ages frequently rely on digital reinforcements before making decisions, and localised marketing can benefit an organisation in many ways.
It improves SERP rankings, creates a sense of trust with potential customers, increases sales, and can be integrated across all marketing channels (social, web, etc.).
When potential customers see ads or web pages that are relevant to them, they are far more likely to interact with these ads and visit the websites they relate to. But there is also a definable bottom-line effect when you optimise your local strategy. The clearest way is through Local Inventory Ads on Shopping campaigns. Provided you have a feed of inventory in your local stores, users searching for a product can be informed when your local store has it in stock. You can give them the option of just going and buying it in store or buying it online and picking it up. These are sales that may never have happened which this is now making possible.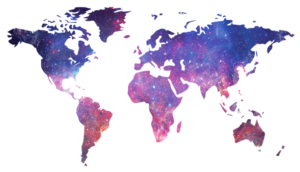 How to Optimise Localisation
In order to make the most of your company's or your client's digital marketing strategy, understanding the best ways to use localisation is very important.
Paying attention to details,
such as making sure that your website uses a local domain/IP address and is in the native language of the audience, goes a long way when it comes to localisation. Top methods to drive engagement and sales for local markets include:
Providing custom Unique Selling Points (e.g. "Stay Warm Watching the Bears this winter") can make all the difference in strengthening your brand, and driving traffic and sales. Bidding on local competitors' names.
Using Google data sheets to feed local weather if such a factor can affect part or much of your sales in an area. You can build a script to read these weather patterns and change bids or activate and pause parts of your account.
Remarketing patterns may differ locally and it's worth checking these and customising bids.
Geo-targeted bid modifiers are a must for any sophisticated account for a country the size of the UK.
For areas where you have few, if any, local stores, look to drive non-mobile traffic as the intent to convert online is higher than mobile users who may be en route to a store.
Conversely, think carefully about tying in your mobile ad efforts to local stores in places where you have a high density of stores.
Look at how you are geo-targeting. There are default settings that can include people who are physically outside of the location you're bidding for, and this may or may not be what you want. It could be wasting a lot of money so check these settings. More information on this link.
Hopefully, these ideas will give you a path forward but, as ever, every advertiser is different so you may wish to pick and choose your tactic for your own priorities and goals. For more information about localisation and ESV Digital's SEM strategy, follow us on Twitter
@ESV_Digital_UK
or on
LinkedIn
.